Divine Trust
A Practical Guide To End Suffering And Find Your Way Home
By Dr. Nancy Wiley
How to Trust in The Divine and End Your Suffering Despite What's Going on in Your Life
Ever notice how when a traumatic event happens your mind starts spinning? Our thoughts can become trapped in the past or anxious about an event happening again in our future. We relive this traumatic event over and over again in our heads.
This causes us to suffer, sometimes unbearably.
But it doesn't have to be that way for you.
Fortunately, there is an alternative that brings relief and allows us to move forward once again. Through her own journey of pain and suffering, author Dr. Nancy Wiley had a spiritual awakening that resulted in emotional freedom. In Divine Trust, she offers a direct and easy step-by-step solution to end your stress and despair.
Based on 44 years of carefully researched scientific and spiritual principles, and direct experience the wisdom in Divine Trust will give you unquestioning knowing that:
There is a Divine Source that is hosting the energy of all things, including you.
This Source is sentient and alive and is calling to you and wants you to see it.
This Source is gentle, generous, forgiving, forever giving, nurturing, and most importantly, loving.
Once you surrender to Divine Trust, your life takes on a whole new and enriched level of living. It is almost like moving from living in black and white to living in rich, vibrant, technicolor! You are in effect bringing Heaven to yourself!
In Divine Trust you will also develop the confidence and experience to have:
A feeling of a deep and nourishing connection to this Divine Source.
An ability to achieve the state of Trust at any time.
A confidence in your abilities to navigate through ALL of life's circumstances.
A method for dissolving your suffering.
A technique to live in happiness and even bliss.
A feeling or a knowing that you are safe
A sense of deep Peace.
After practicing the techniques in this book, you may even have a full-blown experience of enlightenment!
We are now on the brink of a massive shift in human evolution, and those reading this are part of that evolution. We are moving out of navigating from the everyday mind and moving into wholeness—the whole alignment of our body, mind, and spirit. When we navigate from this aligned consciousness, we take a quantum leap into living life as divine beings, the highest expression of human potential.
If you are ready and willing to embrace this knowledge, you will end suffering and you will be free!

"In Divine Trust, Dr. Nancy powerfully guides us to experience a deep sense of safety and love that is fundamental to living our best lives. This profound state will transform your world and strengthen your connection to the Divine. As you use the techniques in this book, you'll experience greater heart-opening and trust in the universe. Let it lift, carry, and nourish every aspect of your being. Your life will be forever changed."
"Divine Trust is an essential state of mind and the entry point into your very own relationship with the Divine. Our own embodiment of this state is our true liberation. Dr. Wiley captures with clarity the exact steps needed to achieve this foundational state. Once this connection is made, your life will be forever changed. This is a brilliant must-read user's manual for humanity."
"I love Dr. Wiley's book! It is so needed at a time when there is so much uncertainty. As she says in the book, 'This is more than just a book, it's a map to true happiness'. This is true, and even more, it is a constant reminder to trust the process of life as long as we stay in true connection with the Divine."
"Divine Trust is a must-read for anyone who has ever suffered, whether from outside events or internal worry and stress. Dr. Nancy Wiley shares her journey and teaches us with clarity and ease how to quiet our chaotic inner chatter and develop our own direct connection with Source, our touchstone within."
"Divine Trust by Dr. Nancy Wiley shows us all a way home and an end to all suffering. In this compelling book, Dr. Nancy weaves together some of life's most profound truths and shows us all a clear path to greater happiness and joy. It all begins by opening our hearts, learning to let go, and trusting in the universe. Filled with inspiration and proven techniques, Dr. Nancy's book shows us how to release our fears and move into a state of grace and greater inner peace. Readers will emerge with a deep understanding of the divine perfection that is always supporting and guiding us. This is a must-read for anyone wanting to experience greater levels of happiness, joy, and harmony with all that is."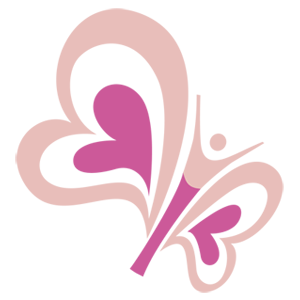 Igniting a massive shift in Human Consciousness
Address
300 S Jog RD, #542806
Lake Worth, FL. 33454