1. How do you define Divine Trust?
Trust is the firm belief in the reliability or truth or strength of a thing, in this case God/Source/The Divine or whatever other name you have given to this Energy. Divine Trust is a one on one, beyond the mind personal connection to Source. It is so deep. It is also knowing without a doubt that you are carried, d and protected. It is also a knowing that you are immersed in this energy where everything is perfect just the way it is. There is not even a hair that is out of place. Everything and everyone is OK just as it is. It is an inner knowing that everything is OK. It is a quality when you have such faith and connection to Source that whatever happens you no longer suffer. And isn't that a relief! There is nothing that could happen that can make you suffer. Trust is both a verb, the action of trusting and a noun, the state of being in trust.
2. Can everyone feel this Trust?
Yes, everyone has the capacity to experience Divine Trust
3. What is the easiest way to feel this trust?
First, it helps to open your heart, and mind to experience something new, something different. Then relax, and allow this energy to show itself to you. When we try too hard and push or force, you are actually telling this energy that you doubt either it's existence or that you will be able to see It. And then it is much harder to see and takes longer to achieve the state of trust and all of Its magnificent power. Second, you must come into the present moment which is the doorway to seeing this Energy. One of the most effective ways to get into the present moment is by following your breath. Third, once in the present moment and looking, feeling or experiencing this Energy you can feel or know that there is a quality of aliveness and intelligence. The more you come into this place the more that will be revealed to you.
4. Why do you feel this topic is important at this time?
There is so much doubt, uncertainty, fear, confusion, depression and suffering going on right now. All of it is unnecessary.
5. Why do you say that Trust is the "first step home"?
Because you first have to know there is a Divine energy hosting all things to experience anything else of a spiritual nature. By you taking the first step to extend trust to see trust, you open the relationship up. So, it takes the primary intention for you to extend trust to see and experience Divine Trust. With some religions there is a middle man that supposedly is able to see God, you are told you are not worthy to see it or experience it directly yourself. With the technique I teach, you develop your very own personal relationship with Source Energy.
6. Can you explain how the majority of people function in the world today?
Yes, most people function by using only their minds to decipher, decide and make decisions. This is actually a very limited way to function in the world. The mind as I am explaining it in this capacity is actually the remnant or left-over capacity of the reptilian brain that operates by scanning the horizon to see what is there to harm it. The mind looks for what is lacking, missing or wrong. It looks to divide and categorize things. When the mind is the primary tool to navigate our day-to-day experience, then we are actually functioning in the past or in the future. We are NOT in the present moment. The mind although it is a divine tool, was meant to assist our higher self or this God aligned self to make decisions. What I am proposing is that by operating in the present moment and connected to Divine, then we come from a very different place than the mind would have has living from.
7. How did the concept of the book, Divine Trust come into being?
After I sold my orthodontic practice a few days later I started a spiritual Retreat and my intention for this retreat was that I get my next Divine assignment and then I heard during one of the meditations, "you will write and book on Trust."
8. How did you know when you were able to experience Divine Trust?
In 2012 and 2013, I worked with the spiritual teacher, Jeddah Mali and she had us do a week study and meditation of Trust. It was then that I discovered the power on the state of Trust. I found that no matter what was happening to me in my outer life that when I would go into this state of trust, it would just negate any of the negative feelings or thoughts that I was having. I found that Trust would melt any negative impression and totally change my perspective so that I could see how an event or situation in my outer world was just labeled "bad" from my limited human perspective, BUT from this vantage point that I could see while in the state of Trust, I could see that ALL things serve the Light and that nothing ever goes "wrong". It is only by operating from our mind that things seem that there is something lacking missing or wrong. It is very difficult to put this into words, but imagine a shift in your current way of operating so that you knew without a doubt that EVERYTHING was perfect just as it is and that nothing bad could ever happen.
9. Can you explain the purpose of our lives?
I explain this in depth in the first chapter of my book, but to be brief, the working model of existence and design of the Universe that I am about to explain may seem unbelievable at first but once you hear it, you begin to see evidence of this truth. We are souls that choose our primary lessons that we want to experience or strengthen certain aspect of our lives. Then as an extension of the Divine, we take a body so that our Source Energy may know itself in all its splendor. We are actually like a wave in the ocean. Although we are here temporarily, we have our own journey and once it is over, we dissolve back into the vastness of this ocean.
10. How will learning how to get into a state of trust help us and how do we know we have achieved the state?
Once you are able to get into this state and you are able to see Source you will feel a complete sense of peace. You will have a knowing that everything is perfect just as it is. And it will change you forever!
11. How long does it take to be able to experience Divine Trust?
If you are open, willing and allowing, most people can experience it the very first time that they are guided through the very special practice that I will take them on. Because it is not by using your mind that takes you there but rather your present moment soulful self, it helps to have a guide navigating you there. But once you have established your own relationship with the Divine soon you can easily just drop into the state of trust at will. Eventually, it becomes a way of life and changes your perspective on why and how things occur.
12. Once I have an experience is it easier to have that experience in the future.
Yes, once you see, sense, feel or come to know Source, it is easier and easier each time you try. You will see more and more each time you bring your awareness to this special place. Each time your relationship deepens until one day you realize that you no longer suffer!
13. Are there any examples of what you are calling Divine Trust in the Bible?
"Man says" show me and I'll trust you"; God says, "Trust me and I'll show you" ~ Psalm 126:6 (08/03)
"Trust in the Lord and do good; dwell in the land and enjoy safe pasture." ~ Psalm 37:3
"Trust in the Lord with all your heart and lean not on your own understanding; in all your ways submit to him, and he will make your paths straight." ~ Proverbs 3:5-6
"But blessed is the one who trusts in the Lord, whose confidence is in him. They will be like a tree planted by the water that sends out its roots by the stream. It does not fear when heat comes; its leaves are always green. It has no worries in a year of drought and never fails to bear fruit."   ~  Jeremiah 17:7-8
"Trust in the Lord and do good; dwell in the land and enjoy safe pasture." ~ Psalm 37:3
"And so we know and rely on the love God has for us. God is love. Whoever lives in love lives in God, and God in them." ~ John 4:16
"You will keep in perfect peace those whose minds are steadfast, because they trust in you." ~ Isaiah 26:3
"When you pass through the waters, I will be with you; and when you pass through the rivers, they will not sweep over you. When you walk through the fire, you will not be burned; the flames will not set you ablaze." ~ Isaiah 43:2
"Fear of man will prove to be a snare, but whoever trusts in the Lord is kept safe." ~ Proverbs 29:25
"Keep your lives free from the love of money and be content with what you have, because God has said, 'Never will I leave you; never will I forsake you.'" ~ Hebrews 13:5
"Dear friends, do not believe every spirit, but test the spirits to see whether they are from God, because many false prophets have gone out into the world." ~ 1 John 4:1
When I am afraid, I put my trust in you. Psalm 56:3
Whoever dwells in the shelter of the Most High
will rest in the shadow of the Almighty.
I will say of the Lord, "He is my refuge and my fortress,
my God, in whom I trust."  ~ Psalm 91:1-2
The Lord is near to all who call on him,
 to all who call on him in truth.  ~ Psalm 145:18
So we say with confidence,
"The Lord is my helper; I will not be afraid.
What can mere mortals do to me?"  ~ Hebrews 13:6
Whoever gives heed to instruction prospers,
and blessed is the one who trusts in the Lord.  ~ Proverbs 16:20
Commit your way to the Lord;
trust in him and he will do this:
He will make your righteous reward shine like the dawn,
your vindication like the noonday sun. ~  Psalm 37:5-6
Dear friends, do not believe every spirit, but test the spirits to see whether they are from God, because many false prophets have gone out into the world.  ~ 1 John 4:1
The Lord is my strength and my shield; my heart trusted in him, and I am helped: therefore my heart greatly rejoiceth; and with my song will I praise him.  ~ Psalm 28:7
Trust in the Lord. Have faith, do not despair. Trust in the Lord.  ~ Psalm 27:14
You will keep in perfect peace him whose mind is steadfast, because he trusts in you. Trust in the LORD forever, for the LORD, the LORD, is the Rock eternal. … Though grace is shown to the wicked, they do not learn righteousness; even in a land of uprightness they go on doing evil and regard not the majesty of the LORD.  ~ Isaiah 26:3
The Lord is good,
 a refuge in times of trouble.
He cares for those who trust in him. ~ Nahum 1:7
And if we know that he hears us in whatever we ask, we know that we have the requests that we have asked of him.  ~ 1 John 5:15
He replied, "Because you have so little faith. Truly I tell you, if you have faith as small as a mustard seed, you can say to this mountain, 'Move from here to there,' and it will move. Nothing will be impossible for you."  ~ Matthew 17:20
Truly I tell you, if anyone says to this mountain, 'Go, throw yourself into the sea,' and does not doubt in their heart but believes that what they say will happen, it will be done for them. ~ Mark 11:23
Jesus replied, "Truly I tell you, if you have faith and do not doubt, not only can you do what was done to the fig tree, but also you can say to this mountain, 'Go, throw yourself into the sea,' and it will be done."  ~ Matthew 21:21
And by faith even Sarah, who was past childbearing age, was enabled to bear children because she considered him faithful who had made the promise.  ~ Hebrews 11:11
Truly he is my rock and my salvation;
he is my fortress, I will not be shaken.  ~ Psalm 62:6
14. Is Divine Trust referenced in any other religions?
Islam
"He loves those who put their trust in Him"  ~ Quran 3:159
For those who have trust in Allah they are on a path for success and victory. Full tawakkul in Allah and never faltering in that trust will lead a person to a life of happiness. When it is sincere and pure the believer doesn't suffer much because he knows Allah has his best interests in mind.
Allah also says: "And put your trust in Allah, and sufficient is Allah as a Trustee (Disposer of Affairs)," O Allah! Make us among those who believe in You and put their trust in You. ~ Al-Ahzab, 33:3
"And He will provide him from (sources) he never could imagine. And whosoever puts his trust in Allah then He will suffice him." ~ Quran 65:3
Tawakkul means reliance on God as our source of support and strength when facing trials and challenges in life that seem unsurmountable. It describes the Islamic concept of completely trusting in God's plan.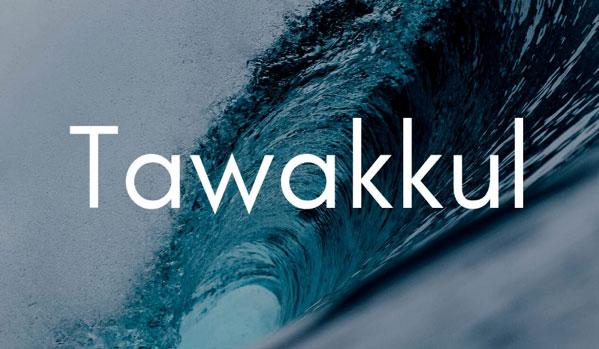 The Liberating Principle of Tawakkul in Islam or Complete Trust and Reliance on God
by Paola Garcia | Nov 15, 2020
Tawakkul means reliance on God as our source of support and strength when facing trials and challenges in life that seem unsurmountable. It describes the Islamic concept of completely trusting in God's plan.
"And He will provide him from (sources) he never could imagine. And whosoever puts his trust in Allah then He will suffice him." ~ Quran 65:3
Tawakkul is an Arabic word that describes the Islamic concept of completely trusting in God's plan. It means to have perfect faith in God and reliance on God alone, which is tremendously liberating. Tawakkul means that when facing trials and challenges in life, we must surrender and trust in God as our source of support and strength; and rely on His unlimited power as we continue striving to reach our aims and overcome difficulties.
However, as a helpful and well-known Arabic saying goes: "Trust in Allah [God] but tie your camel" — which perfectly illustrates how reliance on God ties into personal effort. That is, having tawakkul does not mean sitting around doing nothing hoping God will magically solve all our problems. It instead means that we rely on God with all our heart and this very reliance gives us the strength to take proper action, even in circumstances when we feel it is humanly impossible to go on. Our strength is derived from God's unlimited Power. God helps us through the many gifts he endowed us with, including our intellect, mental and emotional faculties, and the laws that govern the Universe, such as the law of cause and effect, among others.
Having a strong sense of trust in God frees us from fear and negativity.
Having a strong sense of trust in God frees us from fear and negativity. Say you are making your best efforts to improve your financial situation. You work as much as you can, constantly look for permissible ways to increase your income and suddenly you lose your job. Instead of becoming despondent and paralyzed, you realize that this is an opportunity to practice and strengthen your faith and reliance on God. Once you have made this realization, you do not give in to fear and despair. Instead, you continue to take actions that will bring about positive results. Rather than sleeping long hours or sitting around idly watching television all day, you use your time constructively. For instance, you read books that nourish your mind and spirit, you exercise your body in order to increase your energy and stamina, and, of course, you search for work in as many places as you can think of, confident that God is with you, supporting you, and that His plan for you is greater than you can imagine.
Spiritual beliefs are meant to empower and liberate us. Faith in God – another way of understanding Tawakkul – is in essence a set of beliefs that free us from limitations and enhances our life's possibilities. If we believe that God is the Source of all creation and all power, we understand that although we are severely limited as human beings, as believers we derive our strength from a limitless source, God, and through His might we are able to continue to act in the face of even the most difficult circumstances.
A great illustration of tawakkul from the times of the Prophet Muhammad (PBUH) is the battle of Uhud.
A great illustration of tawakkul from the times of the Prophet Muhammad (PBUH) is the battle of Uhud. This was a battle where the Muslims were harshly defeated, and their enemies, after leaving the battleground, decided to return and inflict even greater harm on them. According to the Quran (3:120-129), when the Muslims were informed of this, those who possessed strong faith were untouched by fear in the dangerous situation they were in, having lost most of their army. On the contrary, relying on God and seeking assistance from the power of their faith, they increased their steadfastness and resistance. As a result, once the victorious enemies were informed of the remaining Muslim's resolve, they quickly changed their minds and retreated.
The opposite of trusting in and relying on God is relying on created beings. This means being dependent on someone else and lacking autonomy or self-reliance. As it is patently apparent, having tawakkul is the difference between living life as God intended us to, as independent and dignified human beings, the highest of His creation, or humiliated as slaves to things or to other creatures.
If we think of the central Islamic principle of Unity, la ilaha ill'Allah, which means "there is no god but God," we understand that tawakkul is a direct result of this Unity: The Source of all that exists is God and therefore, the source of all power originates from this Primary source that is God.
Understanding this principle fully, letting it sink into our entire being, and living by it, causes us to become truly resilient and perseverant in the face of temporary, or even lasting, adversities and defeats in life. Tawakkul essentially means that as human beings we do not "experience a feeling of weakness or inferiority" in the face of problems, "but instead consider [ourselves] victorious by relying on the infinite power of Allah [God]." Therefore, tawakkul causes us to be hopeful, strong, and energetic—qualities that in turn increase our spirit and determination.
Tawakkul essentially means that as human beings we do not "experience a feeling of weakness or inferiority in the face of problems."
Besides dealing with difficulties, tawakkul helps us when we have to make a decision. The Quran advises us to think thoroughly and seek the advice of those we consider wise before making a choice. However, once a course of action has been determined, we are to place our trust in God, as "He loves those who put their trust in Him" (Quran 3:159). That is, after having considered the alternatives, prayed to seek God's guidance, taken time to think things thoroughly and, if needed, sought advice, once we make a decision, we are not to doubt it anymore. This approach allows us to focus all our energy on carrying out our decision, knowing that God is helping us, instead of wasting it by constantly doubting and second-guessing ourselves.
Noted Muslim scholar Imam as-Sadiq once stated that "independence and honor are in a state of travel and when they come to the place of tawakkul, they take up residence there." Indeed, tawakkul is the source of, or the home of, independence and honor. Relying on God makes us free and confident and saves us from being dependent on others, which is different from seeking advice and help from others as we saw above.
Prophet Muhammad (PBUH) asked archangel Jibrail (Gabriel), "What is tawakkul?" And he replied, "Cognizance that the creation of Allah can neither cause harm or yield benefit; neither can it grant nor withhold a bounty; one must sever all expectations from the creation of Allah. When a person becomes such, he shall never work for anyone other than Allah and shall never hope and expect from anyone other than Him, and this is the reality of tawakkul." *
* Keeping in mind that here "the creation of Allah," i.e. God, refers mainly to other human beings.
Confucianism
There is no god in Confucianism, but rather a force called the Tao, also known as the Great Ultimate. Confucius believed that the Tao was the impetus for creation and that this force flows through all life, enabling change and betterment.
saddha, (Pali: "trust," "faith," "fidelity") Sanskrit shraddha, in Buddhism, the religious disposition of a Buddhist. … Saddha indicates one's provisional acceptance of the Buddha's teachings (dharma) as one enters onto the Eightfold Path (the system of spiritual progress).
15. How supportive were your family and friends in writing this book?
Everyone was so supportive! Especially my husband and YOM members!
16. How long did it take to write?
About 5 days, but then it took the rest of a year to edit it.
17. Within what you talk about Source/God or any of the different names you call this energy, do you consider yourself Christian?
I consider myself everything and yet not labelable. I consider myself to have a very deep, unbreakable bond and alliance with Source. This relationship can be given no label.
18. You stated in your book that you were raised Catholic. How do you feel about Roman Catholicism?
What I am talking about in my book is a relationship that can go hand in hand with any and all religions or even atheism. I have sone a comparative study of many religions and what is being taught in my book seems to be supported by all the religions that I have studied.
19. How do you address the "haves and have nots?"
What I am explaining in here and in this book, Divine Trust, is that we as part of God/Source are acting like a wave in the ocean. You would not say that a wave is separate from the ocean. Rather it is part of the ocean. And in the bigger scheme of things or from God's perspective, the have and have nots are all here to experience what it is their specific soul/wave wanted as a growth challenge/opportunity experience to overcome. So that that individual wave could overcome or experience itself as God. It's all about realizing we are the Divine! We all chose our life circumstances and what challenges/opportunities we wanted to experience. These opportunities are really there for us to triumph over just as Source can. Really, we want to experience our greatness or to KNOW our magnificence as this Energy.
20. How do you define free will and how do you relate free will in relationship to Source?
Free will is the ability to make choices. Now there is free will from the spiritual or God perspective and there is freewill from the human perspective. So, I will start with free will from the God perspective. We have the choice whether or not we want to take a body and incarnate into human form. We also can choose what things we might like to experience such as, deep love or deep forgiveness. So, let's just take that our soul wanted to experience deep love. Maybe this would manifest in our human life as not having deep love for a long time or loosing some one or something that we maybe took for granted. So, we were able to feel very strongly this deep love. Or maybe we got something that we longed our entire life for and once we got this something or someone, then we were able to appreciate it that much more. But really from the God perspective we are here to create and experience ourselves as the amazing Beings that we are. God wants to know itself and to experience Its awesomeness!
21. I have heard many of the concepts in your book. From what source did you get this information?
This information comes from my unique experiences and thirst for knowledge. I was led to this exact information from hundreds if not thousands of books, teachers, classes and. I can honestly say that all my waking time and non-working time for the last 4 decades was spent on searching and finding and testing concepts and knowledge on myself. Something inside was propelling me forward. I believe everyone has this same inner tug, to understand the meaning of life, why things happen and the inner pull to become more. Almost like an inner compass. My book, Divine Trust gives me the sense that I have arrived and now the rest of the journey is to deepen this most exquisite, blissful state that is created when you practice what is taught in the book.
22. How do you interest the naysayers or the negative people?
By being the example. You can only see what you have been taught. Some people are ready and hungry for this knowledge. In fact, this is a deep human urge that whether we admit or not, we ALL have this urge. Some humans are not yet ready to accept this information. They are too entrenched in their own ego and they cannot see this or see this as an attack on their own self. So by being the example, and embodying Divine and living this, we can only inspire other to achieve the same. Everyone has their own path to follow and we must respect that they have their own journey.
"I love Dr. Wiley's book! It is so needed at a time when there is so much uncertainty. As she says in the book, 'This is more than just a book, it's a map to true happiness'. This is true, and even more, it is a constant reminder to trust the process of life as long as we stay in true connection with the Divine."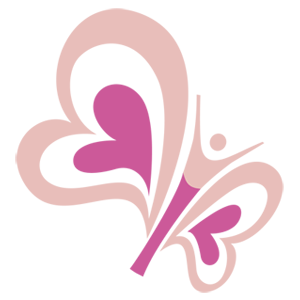 Igniting a massive shift in Human Consciousness
Address
300 S Jog RD, #542806
Lake Worth, FL. 33454