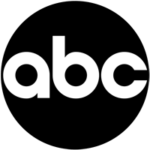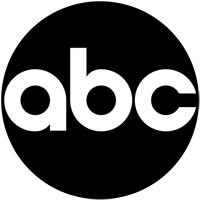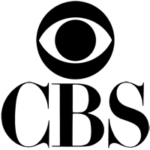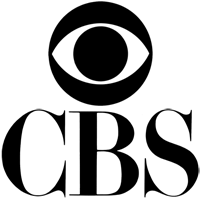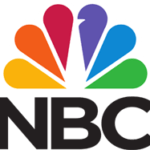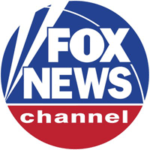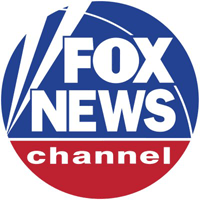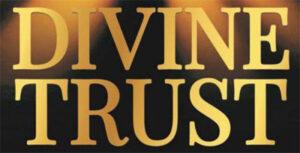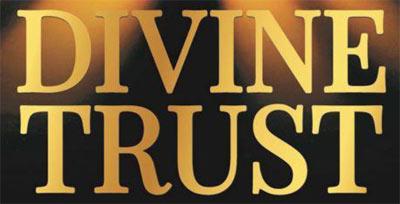 Divine Trust
A Practical Guide to End Suffering and Find Your Way Home
By Dr. Nancy Wiley
Dr. Nancy Wiley's Simple Method to Deepening Your Trust in the Universe's Orchestrating Power … to Eliminate Worry, Increase Your Sense of Safety and Perceive The Benevolent Divine Intention Behind Every Circumstance
Living Without Suffering is Achievable!
How lovely would it be to always feel that you are protected, safe, loved and that everything is unfolding to support you?
There wouldn't be any worry, anger, frustration, misery, guilt, shame or any of the other negative emotions, suffering and mind loops that disturb your sense of peace, gratitude, success, wonder and love. Having a permanent, ultimate safety net is a delicious concept!
And one that you can have right now!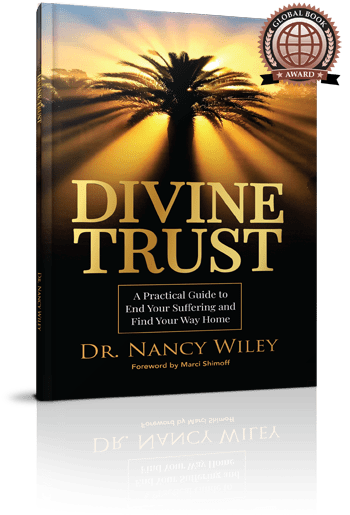 That's the message and the method in Dr. Nancy Wiley's gem of a book, Divine Trust, A Practical Guide to End Suffering and Find Your Way Home. By surrendering to Divine Trust, you can weather any or all of life's storms with a peaceful grace that helps you over the peaking waves, and the knowledge that you are held in divine hands—that everything is happening for you, or at least for a reason that will reveal itself to strengthen or awaken you.
But even IF you are aware of this concept—how do you get there? How do you stop trying to control everything and surrender into or embody Divine Trust? That's where this book comes into play. Dr. Nancy gives some simple strategies that enable you to embrace your Divine Trust and to be receptive to the messages that are yours to hear in that open state.
Dr. Nancy has lived in this state for many years, but the urgency of sharing this message accelerated for her in February, 2018. A highly respected orthodontist in Florida, the shocking loss from the Marjorie Stoneman Douglas High School shooting in Parkland – including one of her patients and others close to her and in the community—made her realize that in the depth of their grief, a Divine Trust could help her community ease their pain and suffering. Acceptance and surrender to Divine Trust, even in the face of something seemingly horrific, can provide greater or even profound peace. It's an accelerated path to healing.
Trusting the Divine Power during challenging or even peaceful times, enables people to "Snap Back to their original Essence, knowing without a doubt they are Presence." (Divine Spirit). "Sitting in Divine Trust takes me home every time," says Dr. Nancy. More importantly, she has achieved the state of living without suffering and can guide you there as well!
With a foreword by luminary Marci Shimoff, Divine Trust is a guide to "Snap Back" as Dr. Nancy says, into your recognition as part of the Divine Presence, afloat in the vast Sea of Awareness.
Raised in a very traditional Catholic home, a sociology of religion class in college soured Nancy on faith, maintaining there was no God. It was only when she was at Columbia University in a combined dental/medical course that she suddenly saw the workings of God (or a Divine Intelligence) in the complexity and elegance of the human anatomy, that she experienced an epiphany—her personal "Snap Back."
That drove her to seek more, to begin a life-long meditation practice, and study with various teachers in a variety of disciplines including Reiki, Feng Shui, Spring Forest Qigong and more. Now having left her orthodontic practice after 27 years, she has dedicated herself to igniting a massive shift in human consciousness, using Divine Trust as the cornerstone.
Dr. Nancy Wiley's Divine Trust, A Practical Guide to End Suffering and Find Your Way Home, is available on Amazon.com.
# # #
Title: Divine Trust, A Practical Guide to End Suffering and Find Your Way Home
Author: Dr. Nancy Wiley
Coral Springs Doctor Pens Spiritual Book Inspired by MSD Shooting Survivors
By Kevin Deutsch
Dr. Nancy Wiley, a respected orthodontist whose longtime Coral Springs practice catered to Marjory Stoneman Douglas High School students, has written a nonfiction spiritual book aimed at helping survivors of the mass shooting at MSD.
Wiley, a former resident of both Parkland and Coral Springs, authored Divine Trust: A Practical Guide to End Suffering and Find Your Way Home as a way to help heal survivors of the attack that killed 17 people.
"The book is actually inspired by the events [at the school on February 14, 2018] and the aftermath," Wiley said. "That day, I lost a patient, and one of my staff lost a sister. Marjory Stoneman Douglas High School is where I got most of my patients. Afterward…everyone was suffering, and I wanted to help."
"Those kids are still deeply affected, and no one's helping to address the root cause," said Wiley. "That's what this book is going address: the root cause. [The book] will allow them to take the events that happened and use them as a platform to transform themselves and the world."
Her book, she said, offers a step-by-step guide to eliminating worry and stress through techniques she developed following decades of studies with various spiritual teachers.
In its pages, she describes her journey from faith to doubt, followed by a period of spiritual seeking and her current state of well-being.
Coral Springs Doctor Pens Spiritual Book To Help MSD Shooting Survivors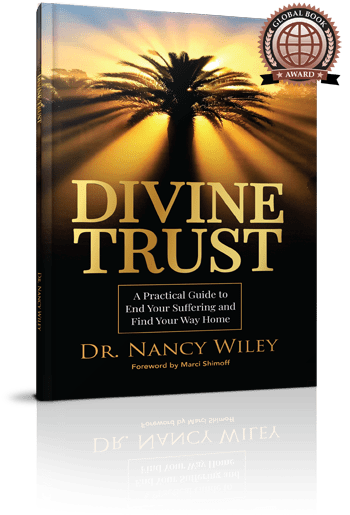 Dr. Nancy Wiley, a former orthodontist in Coral Springs, with her new book, Divine Trust: A Practical Guide to End Suffering and Find Your Way Home.
"I feel like I have a level of enlightenment now," said Wiley.
After the mass shooting, which happened shortly after her own mother's death, Wiley said she "had to go deep inside" and utilize her relationship with what she calls "source energy."
"I asked, 'why did this happen?' and boy did I get answers," Wiley said.
Today, said Wiley, "I no longer suffer, no matter what happens in my life, because of the connection I have [to source energy]."
Wiley, who holds six advanced degrees, said she is "also interested in what we can't see, the quantum realm, the spiritual realm."
A Reiki Master, the doctor said she has been meditating for over 40 years, leading her to "develop my own knowingness."
Now, "I want to help as many people possible," including those directly impacted by the shootings at MSD, Wiley said.
To that end, she plans to conduct classes and coaching at the Parkland Recreation and Enrichment Center for kids struggling in the aftermath of the shooting.
Details of the classes are still being worked out.
Of her book, Wiley said: "It comes from another place. It's so beautiful and will help so many. By divine grace, I was put in the right place when they needed it the most and can make the most impact."
"It's for every human being in the world no matter who you are," she said of her book.
Wiley, who sold her practice earlier this year and now devotes her time sharing her spiritual techniques, lives in Lake Worth with her husband and daughter.
Her book features a forward by Marci Shimoff, author of the New York Times bestseller Happy for No Reason.
"In Divine Trust, Dr. Nancy powerfully guides us to experience a deep sense of safety and love that is fundamental to living our best lives. This profound state will transform your world and strengthen your connection to the Divine. As you use the techniques in this book, you'll experience greater heart-opening and trust in the universe. Let it lift, carry, and nourish every aspect of your being. Your life will be forever changed."
"Divine Trust is an essential state of mind and the entry point into your very own relationship with the Divine. Our own embodiment of this state is our true liberation. Dr. Wiley captures with clarity the exact steps needed to achieve this foundational state. Once this connection is made, your life will be forever changed. This is a brilliant must-read user's manual for humanity."
"I love Dr. Wiley's book! It is so needed at a time when there is so much uncertainty. As she says in the book, 'This is more than just a book, it's a map to true happiness'. This is true, and even more, it is a constant reminder to trust the process of life as long as we stay in true connection with the Divine."
"Divine Trust is a must-read for anyone who has ever suffered, whether from outside events or internal worry and stress. Dr. Nancy Wiley shares her journey and teaches us with clarity and ease how to quiet our chaotic inner chatter and develop our own direct connection with Source, our touchstone within."
"Divine Trust by Dr. Nancy Wiley shows us all a way home and an end to all suffering. In this compelling book, Dr. Nancy weaves together some of life's most profound truths and shows us all a clear path to greater happiness and joy. It all begins by opening our hearts, learning to let go, and trusting in the universe. Filled with inspiration and proven techniques, Dr. Nancy's book shows us how to release our fears and move into a state of grace and greater inner peace. Readers will emerge with a deep understanding of the divine perfection that is always supporting and guiding us. This is a must-read for anyone wanting to experience greater levels of happiness, joy, and harmony with all that is."
Dr. Nancy Wiley
Biography
At the age of 12, Dr. Nancy Wiley became fascinated by how certain people seemingly manifest things into their lives — when she manifested a beautiful thoroughbred jumper for herself.
After reading The Power of Your Subconscious Mind just a few short years later, she began to understand how she had created this. Simultaneously, she also began a lifelong practice of meditation, including Transcendental Meditation, Holosync (brain waive entrainment), and guided meditations with many teachers, including Jeddah Mali, her most treasured teacher, to whom she attributes the attainment of Unity Consciousness. With her continuing experience and ever-growing confidence in navigating through her inner realm, she was able to reach a state whereby she no longer suffers, no matter what life presents. Her Trust in Source has become unshakeable.
From direct experience, she is now absolutely certain that there is a Divine Presence that wants everyone to know It and Trust It. As a scientist, she has used the field of Quantum Physics to lend a left-brained understanding to what her profound peak spiritual experiences were and how they were possible. After witnessing what she considered a miracle — when her mother was instantly healed from an advanced stage of breast cancer — Dr. Wiley subsequently became a Reiki Master. She now practices many other forms of energy medicine, some of which include EFT (Tapping), Spring Forest Qigong, and Diamond Feng Shui.
And for the past eight years, she has been enrolled in the Inner Circle of a comprehensive program called Your Year of Miracles. Through this program, she became clear that her next Divine Assignment was to assist others in opening to the state of Trust in the Divine, as she has done. This, she believes, has the power to ignite a massive shift in human consciousness. In her first book, Divine Trust, she lays out a blueprint that anyone can easily follow to achieve this incredible state of Divine bliss and trust for themselves and thereby achieve freedom from suffering.
Dr. Wiley received her B.A. in Biology from University of Maryland, Baltimore County. She then went on to receive her M.S. in Nutrition, and her D.D.S. and a Certificate of Orthodontics from Columbia University. She also received her Diplomat to the American Board of Orthodontics and Qualified Orofacial Myology Certification. She has done research at the Biology Department of UMBC and Columbia University as well as Johns Hopkins Medical School. She has published multiple scientific research papers. After graduating from Columbia's Orthodontic Residency Program, Dr. Wiley moved to South Florida where she practiced clinical orthodontics in private practice for more than 27 years.
Dr. Nancy Wiley now dedicates herself to igniting that massive shift in human conscious, using Divine Trust as the cornerstone.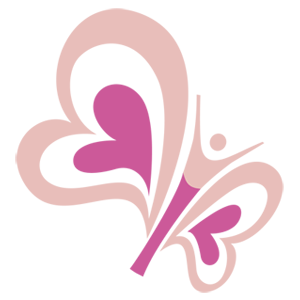 Igniting a massive shift in Human Consciousness
Address
300 S Jog RD, #542806
Lake Worth, FL. 33454